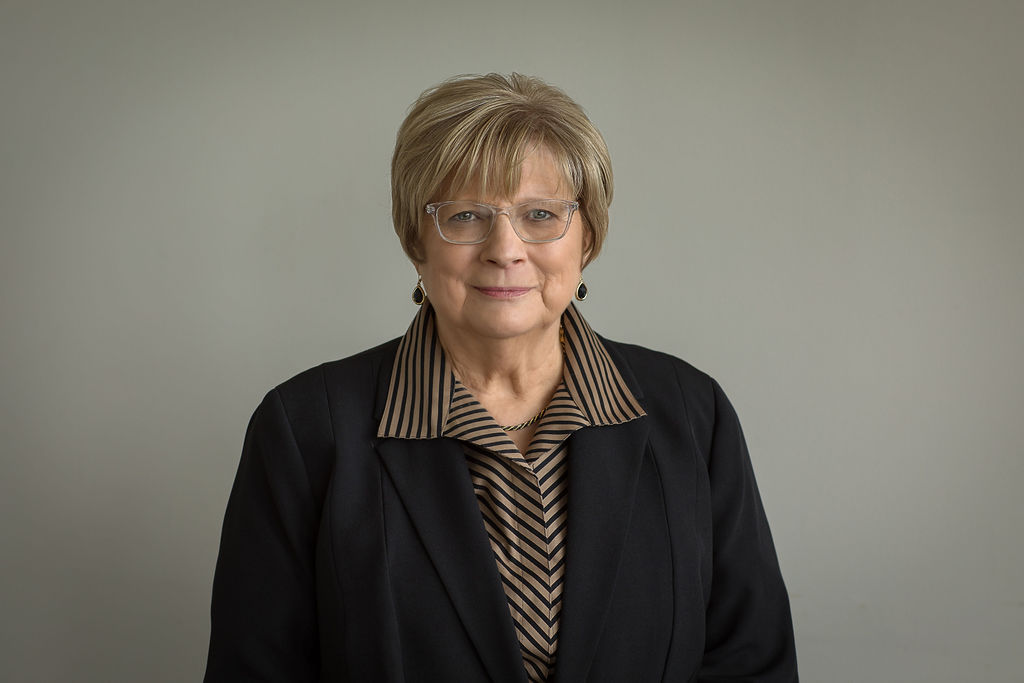 Writing has been an integral part of my life, never off my mind nor far from my responsibilities. For thirty-seven years I taught high school English in the Quincy Public Schools in Quincy, Illinois, making a living that incorporated my lifelong love of literature and writing. After years of encouraging others to read and write, I retired and began experimenting with my own writing.
My goal was to create a novel that was fun to read, loaded with action, plot twists, and a surprise ending. Hopefully, a page turner. After all, I grew up with the Twilight Zone, Alfred Hitchcock, Superman, Perry Mason, Westerns and, of course, Nancy Drew mysteries. That might be all you need to know about what I like to write.
My childhood was magical. Like all lives, there were problems, but the good times are what I remember the most. I lived in a Midwestern town with a population of 50,000, but a third of the time was spent on farms. I have early memories like falling asleep with kittens in the crawl space under the farmhouse, listening to the radio (used to relax the cows) while my grandfather and uncle milked, and squishing mud through my toes in puddles after a refreshing summer rain. When I was older, I enjoyed riding atop swaying hay bales as the tractor pulled the wagon to the barn and remember one time chasing the baby pigs that my cousin recently called PigGate. We got in trouble on that one, even though our intentions were honorable. The plan was to separate the runts so we could nurture them. I have bits and pieces of memories like these in my short stories and poems. 
As a teenager, I danced in school productions and was a Blue Devil cheerleader, the only athletic things I was allowed to do. In Illinois at the time there were no school athletics for girls. (Thanks to Title 9, my daughter was an outstanding athlete.) The other thing that still stings me today was how I was treated in an advanced math class in my senior year. I was struggling. It was known the teacher did not want girls in his class unless they could excel. Angry that he suggested I drop the class and that I couldn't get help, I dropped the class. Today, that feels like one of my failures. The older me would say, "Stay and fight." My mother helped in this regard. In the fifties and sixties, she was a working mom. I never considered not going to college because of her and my grandmother. They were both avid readers and wanted me to have the opportunities they didn't.
After college—I lived for my children and teaching. I have a son and a daughter. To me, they both grew up fearless. Jason with an engineering degree became a fireman. He patented automating a firetruck and sold his patents to a company for whom he now works, promoting and selling his SAM technology. My daughter Annie is a Licensed Social Worker. Throughout the years she has worked with persons with severe and persistent mental illnesses in residential and community settings.
For seventeen years I taught freshmen. I loved that surly and zany group. That's where Athena made her appearance since excerpts from the Odyssey were part of my curriculum. I tried to choose the most exciting and interesting stories. Who couldn't resist a cyclops named Polyphemus, the eater of men? Or not like Odysseus, the trickster, who came up with the idea of the Trojan horse and in the end defeated (with Athena's help) a house full of men, who were trying to steal his wife. I also must thank the ninth graders for my being awarded WGEM's Golden Apple Award in 1992.
After I retired, my husband and my parents moved to the St. Louis area. We wanted to be close to our grandchildren and near a large airport for easier traveling. The first years in our new home centered on helping with the grandchildren and looking after my parents. If  you read Cursed by Athena, I think you will see how losing loved ones moved me. The idea for the book came to me while I waited outside the ICU after my father's first heart attack.
Today, I am an active member of Saturday Writers (SW), a chapter of Missouri Writers Guild. Their motto is "Writers Encouraging Writers." I assist in editing the yearly anthology and monthly newsletters. I also participate in two critique groups. The original one began before I joined SW. The three of us have become close friends. We attend author events, go to writing workshops, and shop the resale stores and yard sales. Amazingly, we can criticize each other's writing and laugh about it. Writing is extremely personal; it's difficult to hear your writing torn apart for it to be rebuilt. But if you have any ambitions to become a writer, it's something you must do.
My husband Bob retired twice, first as a division controller in Quincy, then as a CFO for a local St. Louis area fire district. He's also writing a historical fiction novel about his grandfather's immigration to America and his participation in WWI in the Italian army, which he plans to publish. He's lucky to have an inhouse editor—me! And yes, we've been traveling a lot: Alaska, France, Italy, and Greece are the highlights. Our European trip included WWI battlefields for him and Athens for me.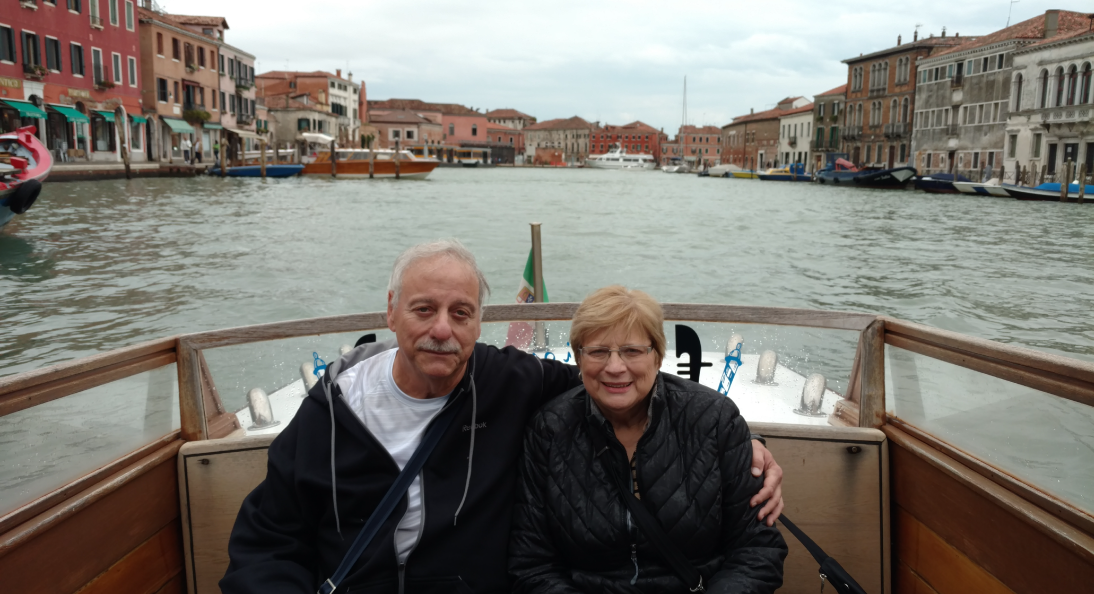 Susan Zahra, editor of Saturday writers newsletter, conducted an interview with Sherry on the occasion of self-publishing her first novel:
Susan: What inspired you to begin writing, and when?
Sherry: When my father had his first heart attack, it was difficult to see him so ill. He had never been hospitalized while I was alive. The idea grew out of this feeling of helplessness to make things better for him. To me he would always be the invincible  WWII American hero, who survived his B24 being shot down over Romania and near starvation as a POW.
Susan: Tell me a bit about your background.
Sherry: I grew up in the Midwest, experiencing both city and farm life. I taught high school English for over thirty years, which I always saw as a calling. I thoroughly enjoyed working with teenagers, teaching literature and writing. 
I had two strong women as my role models—my mother and grandmother. Neither they nor I accepted the 1950s role for women. 
Most importantly, my husband, children and grandchildren have been and always will be the center of my life.
Susan: What kind of literature do you enjoy reading? 
Sherry: I love mystery and suspense. As an English teacher, I was required to read many genres and found very little I didn't like. My favorite book of all times is I Am One of You Forever by  Fred Chappell.
Susan: As a retired English teacher, what would you tell young people who enjoy writing?
Sherry: Write often. In the beginning never worry about its correctness. You can take care of that later. Remember your first draft is not a finished piece. Learn to rewrite and edit. Gravitate to other writers and help each other.
Susan: What would you tell your fellow late bloomers who want to start following their writing muse?
Sherry: At Saturday Writers I'm surrounded by the most incredible writers. You have made me laugh, cry and ponder. Many are retired and enjoy writing now that they have the time. After years of applying themselves to their occupations, it's liberating to explore the imagination. And it keeps a person young. Remember your life experiences are unique, and it's important to share them through your writing.